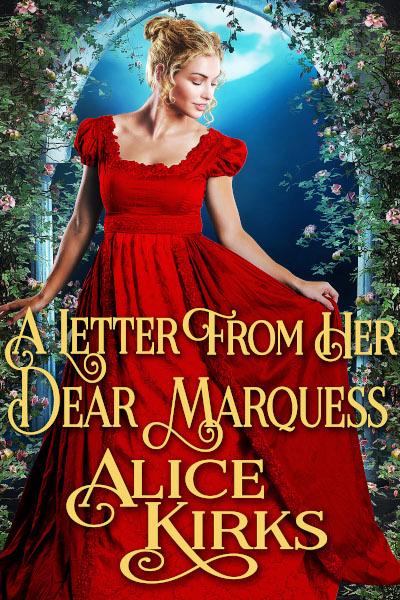 "Will Maryann and Ruth be coming too?" Lady Rosemary asked.
"Yes, I believe all the Prices will be arriving tomorrow. Is that not right, dear?" the duke asked his wife, who sat directly across from him.
The duke, his mother, sister, and bride were all seated close to the hearth of Crabtree Abbey. It was a particularly cold night, but luckily no snow had fallen as of yet.
After their wedding and a short honeymoon, the new couple had retired to their country home to settle into their new lives. Abigail had melded into her role with ease and got along so well with the dowager duchess and Lady Rosemary that the duke already was struggling to remember a time when his home wasn't full of kinship and happiness.
"I can't wait to see them," Lady Rosemary exclaimed.
"It was only two months ago you saw them at the wedding," the dowager duchess remarked.
"Yes, but I've never had sisters before, or siblings all around, and I loved it so much," Lady Rosemary exclaimed.
The duke had a momentary pang of guilt for all those years he left his sister to be the lone child in the house. She certainly must have been lonely to consider the constant girlish chatter of Lady Maryann, something to look forward to.
"I know they will be very excited to see you too. And you will have all winter to become very close friends," Abigail assured her sister-in-law. "In fact, by the time they leave us, I am sure you will be glad to be rid of them," she continued with a little giggle. "Particularly when Maryann and Ruth start quarrelling."
"I don't think I would even mind that."
"Is your brother coming as well?" the duke asked his wife, hoping to turn the subject.
"Yes, he wrote and said so, though I believe he is coming separate from my parents, so I'm not exactly sure when. I suspect he has been visiting Lady Penelope," Abigail finished.
"Really?"
The duke was shocked to hear this news.
"I have suspected something between them for some time, though neither one has said as much to me." Abigail screwed up her noes. "I don't know why Penelope wouldn't confide in me."
"Perhaps she doesn't want to until she is sure that his feelings are the same. She wouldn't want to pit you against your brother."
"I suppose." Abigail tried to shrug it off.
They passed the rest of the evening as they did most. Abigail read a book while the dowager duchess worked on some mending, and Lady Rosemary practiced her drawing skills. The duke sat contentedly with the most important women in his life and read some letters he had not yet got to that day.
It wasn't long before his sister and mother retired for the night, leaving the newlyweds alone in contented silence.
Abigail let out a long yawn and set her book to the side.
"Are you tired already, my darling?" the duke asked, setting aside his letters.
"I've been surprisingly more exhausted of late," Abigail commented. "But I suppose that is to be expected."
"Expected?"
The duke furrowed his dark brows at her strange word choice.
"Oh, that reminds me," she remarked.
Reaching behind one of the cushions on the chair in which she sat, she pulled out a parcel wrapped in brown paper.
"I know you usually give them to me, but I thought you might like this one."
The duke studied her mischievous expression before turning to open the book.
"A book of children's stories?" he asked after studying the book's contents.
"Yes, I thought that might be better reading material for the nanny than the other books you pointed out to me before."
"But I don't understand. Why …"
She waited a few minutes for all the gears to lock into place in the duke's mind.
"Are you saying … are you pregnant?" he asked suddenly, alight with excitement.
Abigail had suspected the last few weeks but had received positive confirmation only a few days ago when she missed her cycle for the second time in a row.
Unable to contain her joy, she simply nodded the affirmative while tears trickled down her cheeks.
Never in her life did she dream that she would have been so lucky to marry the man that she loved and together start a new family.
The duke came over and sat next to his wife. Cupping her cheeks with both hands, he kissed her tenderly on the lips.
"Are you happy with the news then?" Abigail giggled between the kisses.
"More than happy," he remarked. "So much more, I fear there are no words that can express how I feel."
And he kissed her again.
THE END
---
Readers who read this book also liked